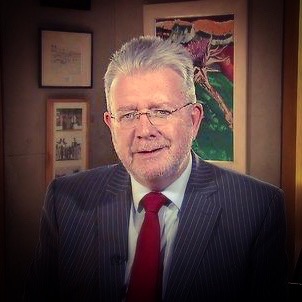 Michael Russell has been the Constituency Member of the Scottish Parliament for Argyll & Bute since May 2011.    He was formerly a Regional Member of the Parliament for the South of Scotland from 1999 to 2003 and from 2007 to 2011.  His constituency website gives details of his work in the Scottish Parliament and Argyll & Bute. 
He is also Professor in Scottish Culture & Governance at The University of Glasgow.
He is the author of seven books, has been a columnist for "The Herald", "The Times Educational Supplement" and "Holyrood" Magazine ,and worked as a TV producer and director .
He continues to write and  for the past four years has posted a daily photograph on Polaroid Blipfoto, which  can be found here.   
From 1994 to 1999 he was the first full time Chief Executive of the SNP and he later served for seven and a half years in the Scottish Government , firstly as Minister for Environment (2007-2009), then as Minister for Culture, External Affairs & the Constitution (2009) and  latterly as Cabinet Secretary for Education and Lifelong Learning (2009- 2014).
He lives in rural Argyll with his wife Cathleen, a Primary Head Teacher.